Gayle Zinda – Guest Blogger
We have all heard that, and it's a good idea. Life's lemons can be sweetened into beautiful lemonade or they can make you sour…but how? The best way to sweeten life's lemons is a relationship with Jesus Christ and an understanding that:
I can do all things through Christ who strengthens me.  (Philippians 4:13)
This relationship with Jesus creates a mental makeover. When there's an unexpected bump in the road, ask God how he means for you to use it in a positive way.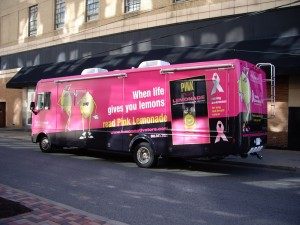 When I was diagnosed with lung cancer, I asked God what he wanted me to do.
I learned I was to shine a light on lung cancer and work to bring this disease, which kills more than breast, colon, prostate, and kidney cancers all together.
I traveled the country for a year to bring awareness. It was God's plan for me.
God gave me the strength to make lemonade out of a really big lemon.
So, you have some lemons in your life: self-doubt, guilt, regrets. Jesus can help you squeeze those lemons and make the sweetest lemonade possible. Have you asked him into your heart to make this possible? If not, the prayer below will help you do just that. Ask Jesus to be your partner in making lemonade.
Dear Lord Jesus,
I do believe You are the Son of God and that You died on the cross to pay for my sin. Please come into my life, forgive my sin and make me a member of Your family. I now turn from going my own way. I want You to be the center of my life. Thank You for Your gift of eternal life and for Your Holy Spirit, who has now come to live in me.
In Jesus' name I pray, Amen.
Now, Make Some Lemonade!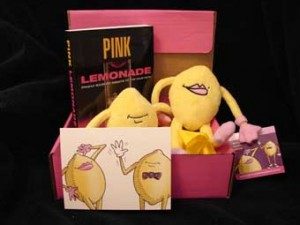 Do you know someone who would like to receive Gayle's Pink Lemonade Gift Box?