Joanne Bischof – Guest Blogger
Yea Though I Walk Through the Valley
The LORD is my shepherd;
I shall not want.
He makes me to lie down in green pastures;
He leads me beside the still waters.
He restores my soul;
He leads me in the paths of righteousness
For His name's sake.
Yea, though I walk through the valley of the shadow of death,
I will fear no evil;
For You are with me;
Your rod and Your staff, they comfort me.
You prepare a table before me in the presence of my enemies;
You anoint my head with oil;
My cup runs over.
Surely goodness and mercy shall follow me
All the days of my life;
And I will dwell in the house of the LORD
Forever. (Psalms 23)
The 23rd Psalm has never had much impact on me before. Aside from memorizing it as a child with my parents help, I just thought it had something to do with a Shepherd his staff and something about lying beside still waters. I just never quite got it. Until now.
The valley of the shadow of death is a very real place. For those who find themselves in the valley, away from the mountain tops and sunlight, take comfort that it is something we walk through–not around in aimlessly, not back and forth…but through. There is a beginning to it which can feel the darkest, but there is also an end. And though it may feel that way at times, we are never alone.
It is not a place of abandonment–God is there to be our comfort. And though it is so hard to see, we will not be the same as we were in the beginning. With each step, God does a work to transform us. To strengthen us. To bring us closer to him.
To God be the glory.
About the Author: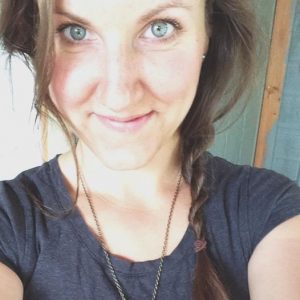 Joanne Bischof lives in the mountains of Southern California with her kiddos and husband. They are a home-school family and have plenty of time for adventure and creative projects. When she's not weaving Appalachian romance, she's blogging, writing and experiencing country living that brings her heartfelt stories to life.
WEBSITE:   www.joannebischof.com
FACEBOOK: Joanne Bischof author page
Pretty girl Lonnie Sawyer is shy and innocent –
but bluegrass musician Gideon O'Riley steals a kiss that seals her fate.
Gideon only cared about himself, will he ever be worthy of Lonnie's heart?
Save
Save