When I join your journey and connect with your broken places—it's from a heart of experience. Having spent years hanging on to a well-kept secret of rape, attempted suicide and parenting two sons who chose difficult paths, I relate to the hurts and hopeless feelings you are facing. I often asked God "How can You use me?"
Today, God uses me because of my past, not in spite of it. And He wants to use you too!
I discovered life-changing and proven principles to transform my mind while God's word healed my heart. The result is living life with hope, freedom and purpose. Just one step at a time. Never giving up. Each step away from worry became one step closer to wonderful! Everything I learned is in my book, Hope in the Ruins, and it's helped thousands on their way to Wonderful!
I love being a certified Find Your Beautiful Life Plan coach to help lead women, like you, on a journey to discover their divine design and shine for Jesus in every area of their life.
Recently, I stepped out of my comfort zone and joined two beautiful women, Tammy Whitehurst and Sherry Poundstone, as directors of Christian Communicators, LLC. This gives me the opportunity to provide loving leadership, encourage women to open their hearts to God-sized possibilities and equip them to step out in faith to experience success.
Christian Communicators offers an annual "Anointed and Appointed" Speaker Summit, for beginning to seasoned speakers, authors and ministry leaders. Just in case you feel stuck, I offer 1:1 coaching that accelerates your success so you can experience the freedom and joy of fulfilling your destiny.Save
Save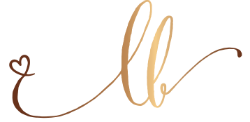 A Word From My Husband…
I've always believed in my wife. I love supporting her vision and being by her side. If she feels the Lord's leading, she goes for it…even when it came to marrying me! I'm glad she did!
Lori does lots of stuff. She speaks for Stonecroft, leads workshops and retreats. I see her on TV and hear her on the radio.
We even had the 700 Club film crew in our living room to share Lori's story as a praying mom during a diffucult time with your son, Rusty.
Lori has been my sweetheart for over 38 years. I love living life with her in Aledo, IL, raising our two sons, and growing our family by adding a beautiful daughter-in-law and two fast-growing grandsons.